Generalmusic S2 - Create Floppy Disks
Use the Omnidisk Driver and the Omnidisk Wizard to format and place IMG-files to an S2 1.6MB Floppy.
THIS DOES NOT WORK FOR USB FLOPPY DRIVES, only internal drives. Please read the Omniflop manual.
Install the "Omniflop v.2.2d" driver
Windows XP: go to the device manager and get the properties of the Floppy disk drive.

Driver tab, "Update Driver":
- no, not this time
- install from a specific location
- don't search, I will choose the driver to install
- have disk
- select "OmniFlop.inf"
- nag, next, finish etc.
Create a Generalmusic S2/S3-compatible (1.6MB) Floppy
Insert an HD (1.44MB) Floppy disk into the drive.
- Start the "OmniFlop.exe" Wizard.
- Next, Next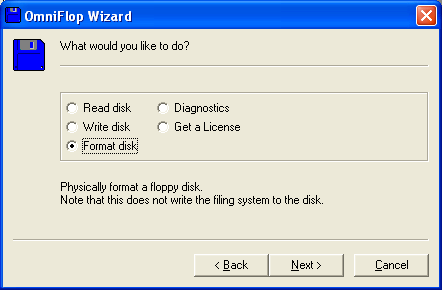 Choose the S2 format from the bottom of the long list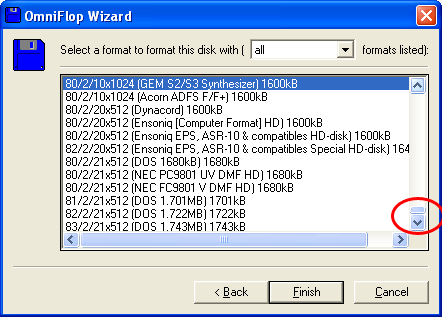 Click 'Finish', warning, and the Floppy is being formatted.
- click OK on the 'Formatting completed succesfully' screen.
Choose Write Disk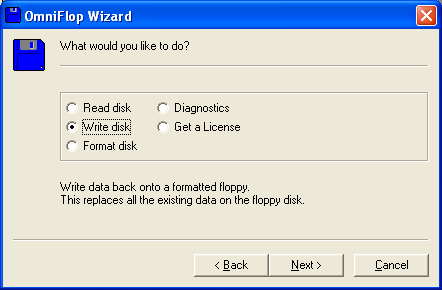 The disk is being read, choose 'GEM S2...' from the list.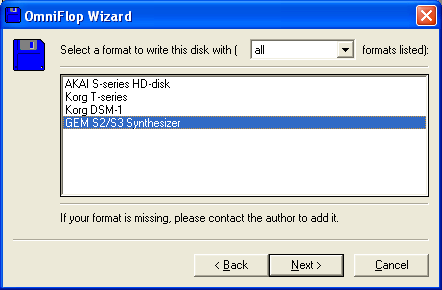 Browse for the IMG-file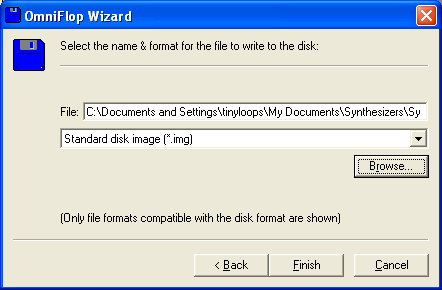 Select one disk image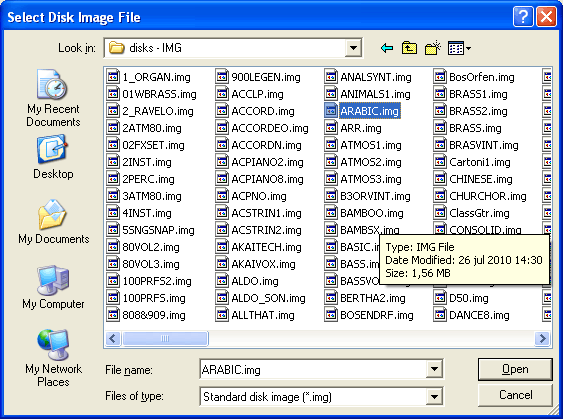 And click 'Finish'.
copyright: tinyloops.com - contact